Herff Jones College Ring Advantage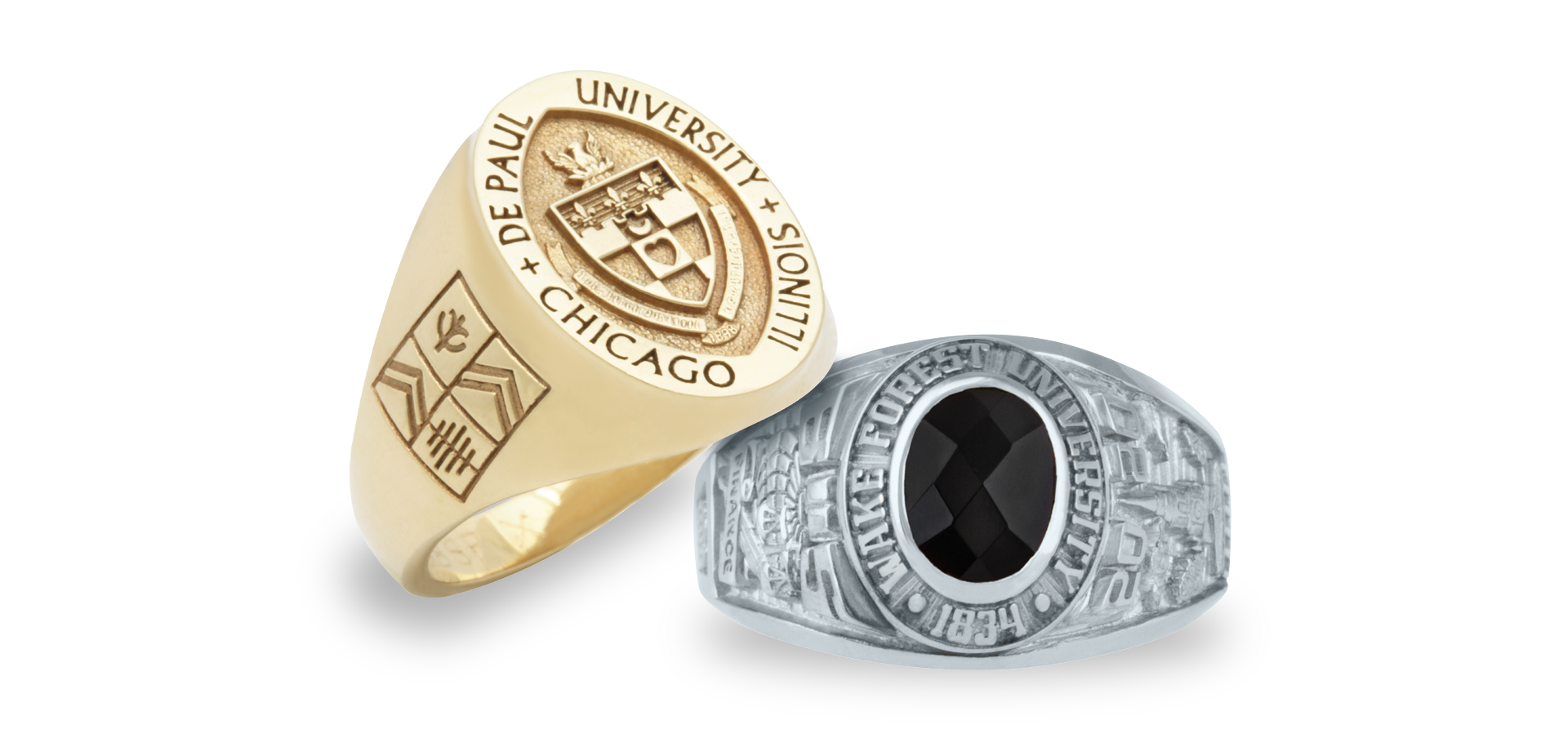 Make it yours
You have limitless options to personalize your ring with our selection of premium, quality-set, high-reflection gemstones, the widest in the industry.
Wear it forever
Your ring will last a lifetime thanks to Herff Jones' industry-leading Precision Die Method for ring construction. Our one-piece casting process assures true base alignment with no solder seams to compromise appearance or weaken the ring. Every ring is then subjected to a hardening process for added durability and less wear over time.
Get Noticed
Count on the brilliance and deeply-carved detail of your ring to be noticed wherever you wear it. Unlike some manufacturers that finish batches of rings all at once to save money, Herff Jones individually hand-polishes each ring to enhance its beauty. Electrolytic deposit finish highlights for long-lasting luster.